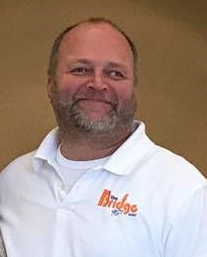 MONDAY to FRIDAY -- 10:00 AM - 01:00 PM
The Dane Foley Radio Experience is only on 96-7 The Bridge! Tune in weekdays from 10am-1pm and get the lowdown on all the recent happenings locally and worldwide.
Listen for special features all week, such as: Today's Weird Fact of the Day, Man-Up Monday, and Things Kids Learn from Cartoons, just to name a few!
Don't forget to play Smooth Cuts at 12:20pm for your chance to win an order of breadsticks from Bill Bobe's Pizzeria! Dane will play a cut from a smooth song. If you are the first correct caller to identify the song at (812) 888-7967, you will pick up an order of breadsticks from Bill Bobe's Pizzeria! Then on Friday's at 12:30pm Dane takes the five winners from that week, puts their names in a hat and draws a winner of a 10 inch pizza from Bill Bobes Pizzeria.
Who is Dane Foley you ask? Dane was raised in the Lucky Point area of Knox County by the Sasquatch and Aliens that live in that area (we think Dane is joking…). After many years of formal and informal education, working fast food, working in an auto factory, a machine shop and attempting to sell insurance (Dane was terrible at it) he discovered his love for radio. Dane enrolled in the Vincennes University Broadcasting program and began down this new and exciting path. After more than a decade on Knox County radio stations, Dane found his way back to Vincennes University and 96-7 The Bridge in 2017.