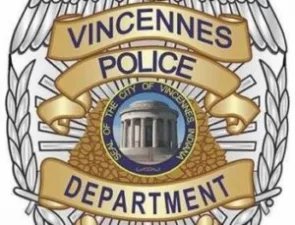 The Vincennes Police Department is looking to hire new officers.
On December 2nd, VPD will host the Physical Agility test at the VU REC Center at 9 am.
The written portion of the test to become a part of the Vincennes Police Department will take place later that day at 1 pm.
Applications can be found at https://www.vincennes.org/
Applicants wishing to join can apply now or walk in with needed application paperwork the day of the test.
VPD has been approved for an increase in pay for 2024.
For those with questions contact Chief Jon Hillenbrand at jhillenbrand@vincennes.in.gov or call 812-882-1630.