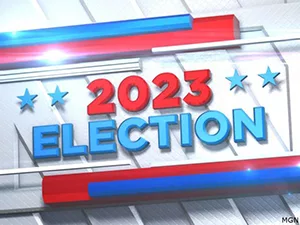 A Vincennes City Council candidate is requesting a recount in the November 2nd election.
Tim Salters ran for the District 2 Council seat in the municipal election held earlier this month.
Salters currently is an At Large Council member.  He gave up that seat to run for Mayor in the Republican Primary in the Spring and was defeated.
Over the summer he filed as an Independent to run against Incumbent Republican Ed Gornall in District 2.
Salters lost that District 2 race by 4 votes.
Knox County Clerk David Shelton says Salters has filed a verified petition in Knox Superior Court 2 for a recount of votes.
The court judge will need to approve the filing and then a 3 member commission will be appointed to conduct the recount.
That commission will be made up of a registered voter who is Republican, another voter who is a Democrat and a 3rd member to act as a technician familiar with the county's voting system.
The recount deadline is set for December 20th unless the judge orders more time.