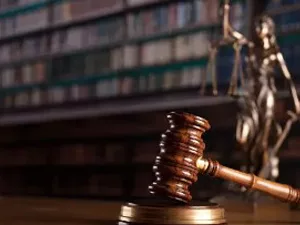 The trial of a Bicknell man accused of Child Molesting and Rape is starting today.
Andrew Carter Derouin was arrested following a September 6th 2019 investigation.
The Knox County Sheriff's Department was dispatched to Good Samaritan Hospital to look into the possible sexual assault of a child.
According to court records Derouin is charged with Child Molesting with serious bodily injury and Rape when the victim is mentally disabled or deficient and with an enhancing circumstances.
The case was first filed on September 10th 2019 and several trial dates have been scheduled and cancelled.
Judge Monica Gilmore will preside over the case in Knox Circuit Court.