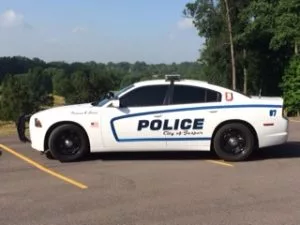 A motorist suffered severe head injuries in a one car crash in Jasper.
Jasper police say it happened at 4:02-am Sunday morning when 29-year-old Jud K Goodness of Jasper was driving a black Ford Ranger east on 6th Street in Jasper and tried to turn north onto St. Charles.
The vehicle left the road and hit a utility pole.
Goodness and an unnamed passenger extricated themselves out of the wrecked truck.
Goodness was taken to Memorial Hospital with a head injury but was reported in stable condition while the passenger was also treated at Memorial Hospital in Jasper ans was stable.
Goodness was reported to be allegedly impaired and was charged with Operating a Vehicle While Intoxicated and Operating While Intoxicated with Endangerment.