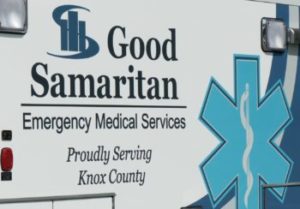 National EMS Week is wrapping up and Good Samaritan EMS Director Tim Benningfield gave an update on Knox County's services have gone.
Benningfield said we're blessed in Knox County that GSH stepped in to provide emergency medical services to the community.
Many staff are grateful to come home to the area and become EMTs.
National EMS Week is an opportunity to show gratification to EMS workers.
Benningfield says many of the other departments in the hospital have shown their support this week and they enjoyed a cookout yesterday.
National EMS Week isn't just about celebrating the hard work that goes into the job, it's also a chance to educate the community on what EMS is.
In the future, Benningfield wants to focus on the Community Paramedicine Program, now that the ambulance service is up and running.