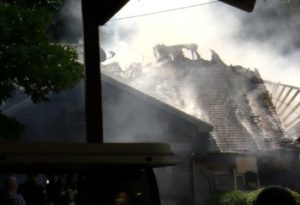 Several fire departments responded to a house fire at 2337 Old Terre Haute Road late this morning.
There were no injuries but the home sustained major damage.
There is no word on what caused the blaze.
Vincennes City and Township along with Palmyra, Washington, and Johnson Township were all on the scene.