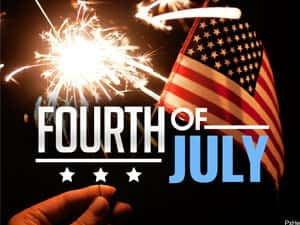 The City of Vincennes has announced that entry forms are now available for the July 4th parade.
This year's theme is "Bold Stripes, Bright Stars, Brave Hearts".
All entries must be decorated in patriotic form with flags properly displayed.
The parade committee says no alcoholic beverages are allowed and if any float, including riders, drivers, or walkers are deemed intoxicated the entry will be removed from the parade.
They also say they reserve the right to reject any entry forms.
All entries must be received by noon on Thursday, June 29th, and no late entries will be accepted.
Forms are available on the city's website at vincennes.org, or they can be picked up from City Hall at 201 Vigo Street.