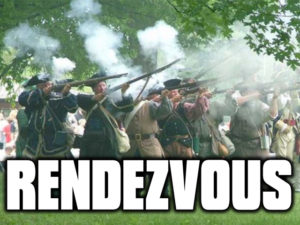 Merchants and traders participating in the Spirit of Vincennes Rendezvous are starting to fill the French Commons.
The 46th annual Memorial Day weekend of living history is this Saturday and Sunday.
Marketing Director Mark Hill says the food booths are expected to be what they were before COVID as some that have not been there since then will be back.
He says there will be some special remembrances happening this year…
The Rendezvous is Saturday from 9 to 6 and Sunday from 10 to 5 Eastern Time.
Advance tickets and buttons remain on sale at Vincennes financial institutions, the GRC Memorial, and the Visitor's Bureau.