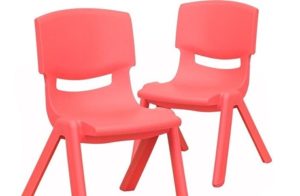 Knox County officials say we should soon see the results of a child care study.
First City News spoke with Knox County Indiana Economic Development CEO Chris Pfaff.
He's also a member of the Southern Indiana Gateway Region, which includes  Knox, Pike, Dubois, Crawford, Orange, Spencer and Perry Counties.
Last year they conducted a study on what options current and potential employees in these counties have for affordable child care.
Pfaff says the study is complete and results should be announced soon.
He gave First City News a peek at what the study found.
Pfaff says Jamie Dugan with Vincennes' HELP program is looking into what can be done about child care issues.
He also says the state has just announced grant programs that could be used to address the child care needs in the county.
Vincennes University, Good Samaritan Hospital, as well as city and county leaders are all going to be working together to fix the problem.