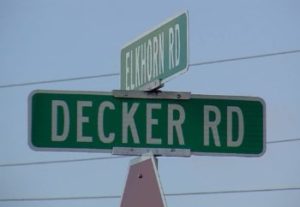 The planned 4-way stop at Elkhorn and Decker Roads has been delayed.
The change from a 2 to 4-way stop was planned for Thursday however because officials were leery of conducting the work in inclement weather,  the change will come at a later date.
Officials advise motorists to continue to abide by speed limits and traffic laws in the redesigned intersection and watch for when that 4-way stop is implemented.