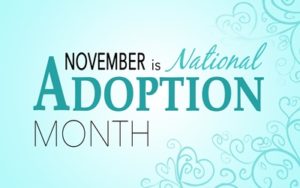 November is National Adoption Month.
Nathan Noel is the Local Office Director with Knox County's Department of Child Services and he says this month has been utilized to make the public aware of the adoption need….
More than 15-hundred children in Indiana currently are in need of an adoptive home.
Noel told First City News that over a dozen of those children have, or are finding homes here…
Survey results suggest attitudes about adoption are changing.
A recent Harris Poll survey commissioned by the Dave Thomas Foundation for Adoption found that the number of Americans considering adoption was 37 percent, which is the highest rate since the survey began in 2007.
Michelle Savieo is adoption program manager for the state office of the Indiana Department of Child Services, she says some of the myths around adoption are fading…
Other myths include that you have to be married, or young, or that it's expensive to adopt.
For more information on adopting go to indianaadoptionprogram.org.