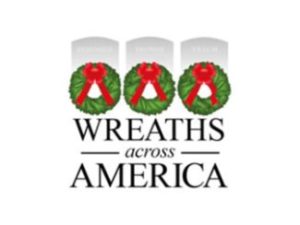 You still have time to participate in an annual event that honors local veterans.
The Vincennes Kiwanis and Rotary clubs have extended the deadline for Wreaths Across America orders.
It's an annual event to place a wreath at the graves of more than 3000 veterans buried in the Vincennes City Cemetery.
Last year, the clubs were able to place 2000 wreaths, but this year the goal is to get closer to the 3500 needed.
You can buy a wreath for 15 dollars at the Vincennes Water department.
Orders can also be mailed to Box 272, Vincennes, or ordered online at WreathsAcrossAmerica.org.
On December 17th, the wreaths will be placed on the graves in a special ceremony.
Volunteers are needed for this event.
Anyone interested can simply show up at 11 at the Vincennes City Cemetery to help.
Meanwhile, you have until December 15th to order a wreath.