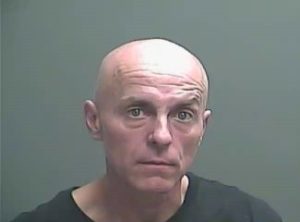 A Knox County man was jailed after fleeing the scene of a battery incident.
Indiana State Police says a trooper stopped a vehicle in Vincennes driven by 47-year-old Lester Rhoads of Oaktown late Tuesday night.
Rhoads was charged with Operating a Vehicle While Intoxicated.  His Blood Alcohol Content was reported to be .21.
He was booked in at around midnight.
Vincennes Police assisted in the investigation.