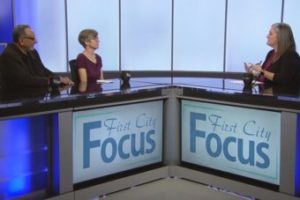 You have another opportunity to catch the latest episode of First City Focus.
This week host Nichole Carie talks with the Red Skelton Museum about an Abba-solutely amazing Christmas show.
They'll have more on why it's a show you won't want to miss.
The Vincennes/ Knox County Preservation Foundation is bringing back a popular event this holiday season.
It's called the Vincennes Holiday Historic Home Tour.
On December 4th, several historic homes will be open for self-guided tours.
Tickets cost 20 dollars at Klein Realty.
Organizers explain how this benefits the preservation foundation.
You can catch the full interview this weekend on First City Focus.
It airs Saturday at 7:30 pm on Vincennes PBS.