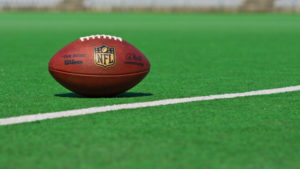 Former NFL quarterback Blake Bortles announced his retirement from the league on Wednesday at the age of 30.  Bortles made the announcement on the 'Pardon My Take' podcast, saying win part: "I have not touched a football since January. I have officially retired … I didn't tell anybody I retired. A couple of months ago, probably, just didn't tell anyone. So, I guess you guys are kind of the first to hear it publicly, maybe?" While Bortles noted that he is "set" in his decision, he also admitted that he would return to the NFL if a team is willing to offer him a contract that is too good to pass up.
The Jacksonville Jaguars selected Bortles with the No. 3 overall pick in the 2014 NFL draft out of UCF, where he served as the team's primary starter in each of his first five seasons. Bortles also played for the Los Angeles Rams, and he was also under contract with the Green Bay Packers and New Orleans Saints in 2021.
Bortles largely struggled over his career, and held a 24-49 record as a starter. His most successful season was in 2015, where he threw for a career-high 4,428 yards and 35 touchdowns, despite leading the league with 18 interceptions.  Two years later the Jags had one of their best seasons in franchise history (10-6) and made it all the way to the AFC Championship Game with Bortles as the starter. Bortles then spent most of 2020 on the Denver Broncos' practice squad, and was on the Packers' and Saints' rosters over the past few years but was cut before the campaigns started.
Editorial credit: dean bertoncelj / Shutterstock.com