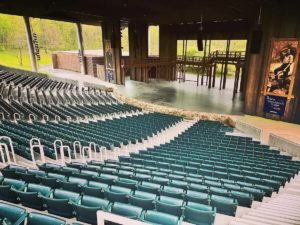 A Southern Indiana Amphitheater kicks off its 35th season this weekend.
Lincoln Amphitheater located at Lincoln State Park in Spencer County is featuring a performance by Garrison Keillor Saturday night.
Keillor hosted NPR's "A Prairie Home Companion" for forty years, which also inspired a movie adaptation of the same name that he starred in and wrote.
Keillor has written fiction and comedy, and he continues to do "The Writers Almanac" podcast which is sent out daily for free to subscribers.
Saturday evening's performance is titled "Garrison Keillor Tonight" and is a one-man, one microphone evening of stand-up, storytelling, audience song, poetry, and all the latest news from Lake Wobegon.
General Admission tickets are available at LincolnAmphitheatre.com or by calling 812-937-2329.
The how is at 7:30-pm Central Time Saturday.