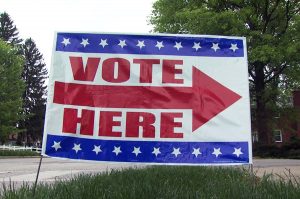 Plans to make voting more convenient in Knox County moved forward.
Tuesday night the Knox County Commissioners approved an agreement that will allow for e-poll books in the county.
This is part of Knox County Clerk David Shelton's plan to move to vote centers in the county.
This means voters will be able to vote at any one of several locations in the county instead of at a specific precinct.
Shelton says the electronic poll books will make it more convenient both for poll workers and voters.
County commissioners approved the contract.
Shelton says because of a push from the state government, they'll be footing the bill for the e-poll books, which will save the county around 104,000 dollars.