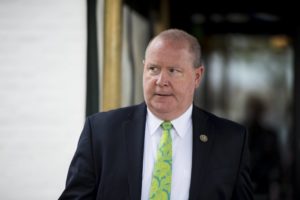 Office staff from our 8th District Congressman continue to tour the area.
A staff member from Congressman Larry Bucshon's office was in Vincennes Tuesday to meet one on one with anyone having issues with a federal agency.
That staff member is set to be in Princeton tomorrow at the public library from 2 to 3 Central Time.
Then on Friday, they will make a stop in Pike County at the courthouse from 1:30 to 2:30 Eastern Time.