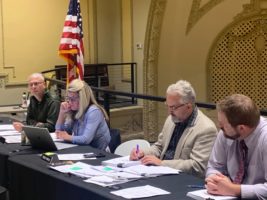 Redistricting plans are still in the works in Knox County.
Knox County Clerk David Shelton appeared before the commissioners Tuesday evening.
He gave them an updated look at precincts for the county.
Shelton says in his rush to get everything done for the county and city at the same time, he had an oversight.
State leaders say redistricting for the city cannot be done until next year, which meant he had to take another look at the maps.
Upon doing this he discovered one of the districts is undergoing a lot of residential development at the moment and would have quickly grown to 2300 active voters.
Under the law, precincts have to be between 600 and 2000 active voters.
As a result, the clerk's office had to add more precincts.
Shelton says precinct redistricting for the county still has to be done before the end of the year.