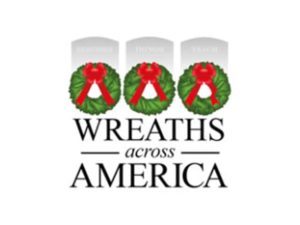 You still have time to order a wreath to honor area veterans.
Wreaths Across America is an initiative that allows volunteers to place wreaths across the graves of all of the veterans buried in the area.
The Vincennes Kiwanis and Rotary Clubs are heading up the effort.  A deadline to place your orders passed earlier this week but officials have extended it.
Individuals or businesses can buy the wreaths for $15 each.
Order forms are located at the Vincennes Water Utilities Office on Busseron Street or order online at wreathsacrossamerica.org.
In addition, donations continue to be sought in order to ensure a wreath is placed on every vet's grave.
Checks for monetary donations can be made out to Wreaths for Knox County and mailed to PO Box 272 Vincennes.
Volunteers are also needed to distribute the wreaths on December 18th.
For more information call 812-882-8860.