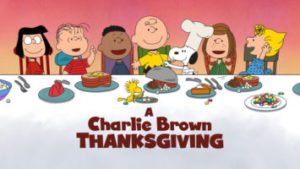 A holiday season TV tradition continues this weekend on Vincennes PBS.
WVUT TV will broadcast "A Charlie Brown Thanksgiving" on Sunday night.
The story centers around Peppermint Patty inviting everyone to Charlie Brown's for Thanksgiving while Snoopy decides to cook his own version of a Thanksgiving meal…
A Charlie Brown Thanksgiving is on Sunday night at 7:30 Eastern Time on WVUT TV Channel 22 or you can catch the live stream at VincennesPBS.org.