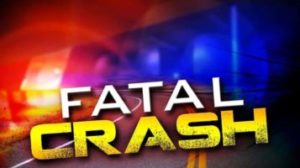 The Indiana Department of Natural Resources has identified the victim in a fatal crash in Sullivan County.
DNR says the victim was 53-year-old Billy Joe Alumbaugh of Shelburn.
He died in an off-road vehicle crash that happened on Saturday afternoon near Hymera.
When emergency crews arrived on the scene they learned that Alumbaugh had failed to return home when expected.
That's when concerned friends and family went out to look for him.
They located his off-road vehicle in Busseron Creek.
DNR says Alumbaugh died at the scene.
He was found unresponsive and pinned under a fallen tree.
Officials ruled the death accidental and no foul play is suspected.