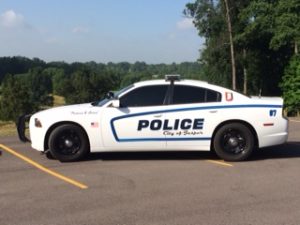 A Jasper woman was arrested for Leaving the Scene of an Accident, Operating While Intoxicated and Operating While Intoxicated with Endangerment.
Jasper police were called to Arlington Court on Skyview Drive at 10:15 last night.
Multiple mailboxes in the area had been destroyed and the investigation led to 35-year-old Kristy Martindale who had allegedly hit the mailboxes with her vehicle.
She showed signs of impairment and was taken to the hospital for a blood test where police say she tested .14.
She was then booked into the Dubois County Security Center.