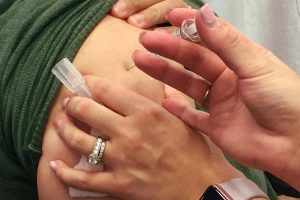 An area hospital is trying to keep your kids safe from the flu.
Good Samaritan Hospital is hosting a flu clinic today, Thursday, October 28th, from 5 to 7 pm.
It takes place at MCV Pediatrics located on North First Street in Vincennes.
Organizers say only flu shots will be given.
The flu clinic is for kids 6 months and older and each child must be with their guardian or another adult.
Families are encouraged to wear their masks.
For more information on the clinic, just visit Good Samaritan Hospital's Facebook page.