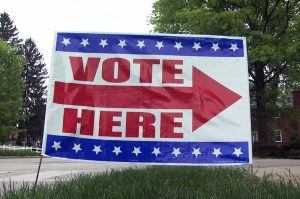 The process of redistricting voting precincts continues at the county and city level.
County officials went before the Vincennes City Council on Monday night asking for their input on changes being proposed.
County Clerk David Shelton started out explaining that the redistricting is necessary because of changes in census data that was released this year.
He explained that there is to be as much of an equal deviation as possible between populations in county and city districts in order to attain equal representation.
He told the council that current numbers that less than a thousand people in Vincennes will change districts.
He added that with the county utilizing vote centers in the next election, it will make the transition much easier…
The city will go from 12 to 6 precincts with the changes.
The newly drawn maps are on display at Vincennes City Hall for the public to view.
The city council will need to formally agree to the changes at a later date and vote on the changes at the beginning of next year.