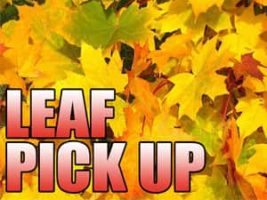 Leaf pickup will soon get underway in one local community.
The Jasper Street Department announced bulk leaf collection will begin on Monday, November 1st.
Officials are reminding Jasper's residence to keep leaf piles close to the curb and not in the street because they will clog storm drains.
They say this often leads to flooding in the streets.
Leaves must be raked and available for pickup no later than 7 am.
Don't rake twigs, trash, rocks, or other debris into the pile because this will damage the machines.
Jasper street department officials say there is no set day as to when your leaves will be picked up;
However, workers will make their way around the city of Jasper on a daily basis.