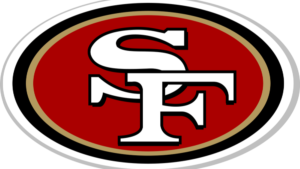 San Francisco 49ers running back Raheem Mostert took to social media on Tuesday to announce that a knee injury he suffered during the season opener vs. the Detroit Lions will end his 2021 season. Said Mostert: "This gives me, without a doubt in my mind, the best possibility at coming back 110%. I have ALWAYS come back stronger and I will this time too! I have faith in myself, my doctors, my support system, my team, and God."
Mostert, 29, suffered the injury in Sunday's 41-33 victory over the Detroit Lions. He carried twice for 20 yards on San Francisco's second possession, but headed to the sideline soon after a 9-yard gain on the second play of the series. On Monday, Niners coach Kyle Shanahan announced that Mostert would miss approximately eight weeks with "chipped cartilage" in a knee that would require arthroscopic surgery; however Mostert sought multiple opinions to ensure when he does come back, he will be at full strength. Those additional opinions pointed him in the direction of a surgery that will require a longer recovery time.
With Mostert done for the season, the 49ers signed running back Kerryon Johnson to their practice squad Tuesday. Mostert is in the final season of a three-year, $8.65 million deal he signed in 2019; he was limited to eight games in 2020 as knee and ankle sprains cost him two and six games, respectively. He entered this year as the Niners' unquestioned top back but the team began planning for the future by selecting Sermon in the third round and Mitchell in the sixth round of the 2021 NFL draft.
Raheem Mostert announces he is having season-ending knee surgery