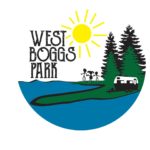 Work began this week at West Boggs Park and it's a collaboration between two local counties.
Crews are working on revitalizing the roadways in the area.
The Martin County Highway is in the chip seal process on gravel roads.
Then the Daviess County Highway Department will put a new surface on the asphalt roads.
Both of the counties are working together on the project because the park sits on county lines.
Martin County Parks Superintendant Jameson Hibbs says he's happy the work is finally moving forward.
Officials say it's been over two decades since the last major roadwork in the park.