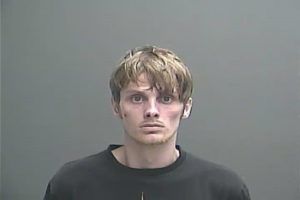 A Knox County man was booked into the security center at 10:23 last night on multiple charges.
Indiana State Police arrested 26-year-old Kevin Walker of Bicknell on a Failure to Appear for a Felony Charge warrant.
He's also charged with Possession of Meth, a Syringe, Paraphernalia, Marijuana and a Controlled Substance as well as Neglect of a Dependent.
State Police and the Knox County Sheriff's Department went to 308 West 6th in Bicknell to serve the warrant.
They smelled marijuana and while searching for Walker saw drugs and paraphernalia in plain view.
Walker was found hiding in a compartment in a closet and taken into custody.