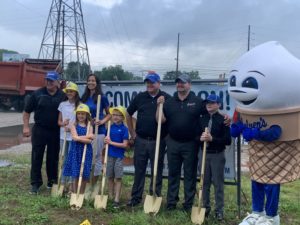 Plans to bring a new restaurant to Vincennes took a major step forward Wednesday.
The Knox County Chamber of Commerce held a groundbreaking ceremony for Culver's.
It's a family owned franchise restaurant that specializes in butter burgers and custards.
The same family owns a location in Terre Haute.
Co-owner Tyler Rehmel says he knew Vincennes was the perfect place to expand.
The new Culver's will be located at 7 Executive Blvd, the old Executive Inn property.
Officials say they hope to be done with construction in October;
however, that is not set in stone.
It depends on many factors including weather.