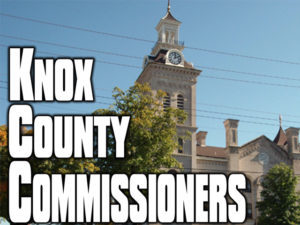 A new fund to hold federal monies is being created by Knox County Government.
Today, the Knox County Commissioners held first reading of an ordinance establishing a fund to hold Knox County's share of American Rescue Plan Act or ARPA money.
The state of Indiana received billions of dollars which was allocated to counties and municipalities to be used for COVID related needs.
Attorney Andrew Porter explained that the cash has to be set aside for specific purposes…
Knox County is getting a total of $4 million but it's unclear how that will be distributed between the county, cities and municipalities.  Not all of the money is being received at once, but it all must be spent by 2024 or it goes back to the US Treasury
Public hearings on developing a spending plan are part of the process before the money is spent.