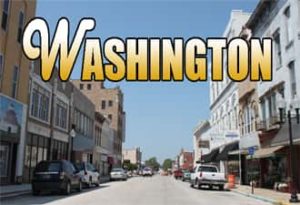 A horse was corralled by police early Monday morning.
Washington Police responded to a call of a horse running loose in the Jay C Parking lot area of Cherry Tree Plaza.
They say officers arrived but the horse managed to flee and evade the officers.
The animal came back but then ran down East National Highway.
With the assistance of Washington Animal Control the horse was caught and taken to a safe location.
No word on who owns the horse or how it ended up in the parking lot.