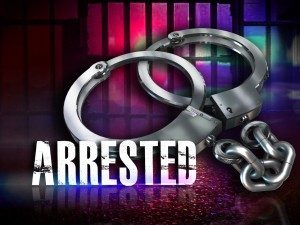 A wanted man who police say has violent tendencies, fled inside a home Friday in Washington.
Police attempted to arrest 29-year-old Ronald Blackmon outside a residence on Northeast 21st Street in Washington on Friday.
He was wanted on warrants from Missouri, and Pike County, Indiana.
Police report that Blackmon ran inside the home and since he was flagged by law enforcement as being armed and dangerous, several agencies surrounded the home and attempted to call him out.
After several unsuccessful attempts, a search warrant was obtained and CS gas and A k9 were deployed into the home.
Washington's Emergency Response team entered the house and found Blackmon hiding in the basement.
He was arrested without incident on the warrants and for Resisting Law Enforcement.