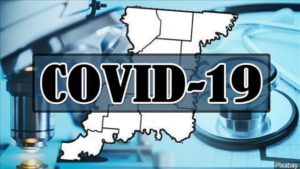 Like other parts of America, Knox County is also seeing a trend of younger people not getting a COVID vaccination.
Local health officials say those in their 20s and 30s and even some in their 40s and 50s are choosing not to be vaccinated and that's the age group that has contracted the virus recently.
Good Samaritan Health Network Chief Medical Officer, Dr. Scott Stine says based on his experience the compelling reason he believes younger generations should get the vaccine, is the length of the illness when COVID strikes.
Stine says he's looking forward to the day when enough people are vaccinated there is very little or no community transmission.