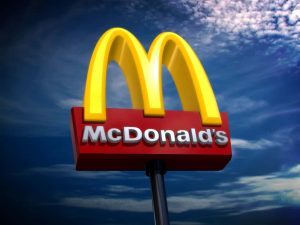 McDonald's has announced they are hiring up to a thousand employees locally.
The fast food chain says the hiring will take place in the Vincennes and surrounding area over the next few weeks to staff up for the summer.
Local Owner/Operator Wally Nowakowski says flexible scheduling is one of the most popular benefits of a McDonald's crew member.  He says they are dedicated to being flexible when life happens with work, school, family or other responsibilities.
Officials say that a summer job at the restaurant helps people learn work readiness skills, get experience in the hospitality industry and helps develop teamwork, customer service and responsibility.
Interested applicants can apply in contactless ways including online and text messaging.  Paper applications are available at the drive-thru.  Virtual interviews and social distant options for on boarding crew members are also available.
Every McDonald's location in the region is hiring.