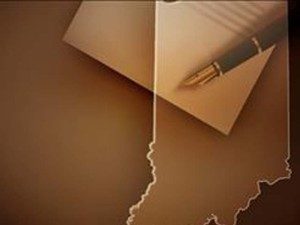 A bill from one local leader is another step closer to becoming law.
The Indiana House of Representatives passed Kristy's Law earlier this week.
Kristy's Law would allow Hoosier families to request the reopening of a death investigation.
The bill was named after Kristy Kelley who went missing and was later found weeks later submerged in a car  in a pond.
Law enforcement ruled her death an accident, but her family was left with many questions.
Under the proposed bill, police would not be obligated to re-open the case but would be obligated to review the request.
Families have to meet reasonable suspicion standards before the case is reopened.
The bill is now headed to the senate.