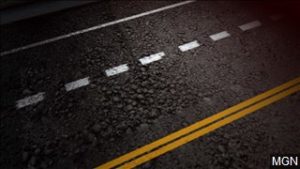 Folks in Pike County will have a chance to take a look at some proposed road plans.
The Indiana Department of Transportation announced it's hosting an open house on Wednesday, April 14th.
The open house will allow the public to view proposed plans for State Road 61 and State Road 56.
Right now, INDOT wants to reconstruct State Road 61 in downtown Petersburg and they're also planning a drainage correction project on State Road 56.
Organizers say preliminary designs will be available at the open house.
Again, this will take place Wednesday April 14th at 5:30 pm.
Officials will host the meeting at Kieffer Hall.
That's located at 910 East Main Street in Petersburg.
Organizers expect the meeting to last until 7:30.