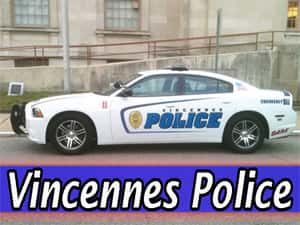 A pair of Vincennes Police Officers have received a special honor.
At last night's Board of Works meeting, Michael Caswell and Josh Burke received a special award.
Each man received a Life Saving Award.
The award was given after an incident on February 8th at Vincennes Lincoln High School.
A young man was in a vehicle and had a seatbelt wrapped around his neck.
His brother was got out of the vehicle and frantically asked for help.
Burke was already at the school, so was able to help. Caswell quickly made it to the scene.
The seatbelt could not be easily removed without causing more harm, so officers cut the seatbelt from the young man.
He was freed with little injury.
Caswell and Burke were presented the award by Mayor Joe Yochum.