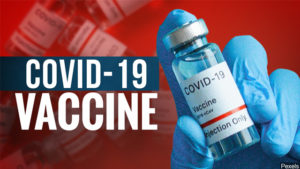 Phase 1B of the state's vaccination roll-out plan is a major success, at least in Knox County.
Knox County Health Officer Dr. Alan Stewart addressed the Knox County Council on Tuesday night.
During the meeting, Stewart told officials so far the first week of vaccinations to the general public has been a major success.
Officials expect to use around 700 doses of the Moderna vaccine by the end of the week.
However, Dr. Stewart says this will come at a cost to the health Department.
Despite a $40-thousand grant from the state for the clinic, Stewart says comp time for the nurses running the clinic is adding up.
The council didn't take action on the concern Tuesday night.
Stewart hopes more federal cares act money will help address the issue.
Earlier this week 100-year-old Mary Margaret Evans was one of the first people to receive the Moderna vaccine of phase 1B vaccination roll out plan.
You can watch the full story here.