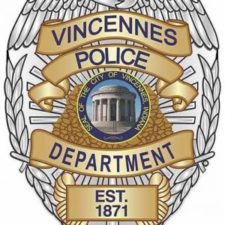 Details surrounding an FBI investigation of the Vincennes Police Department's previous administration have come out.
A State Board of Accounts Report that was released recently that says then Police Chief Dusty Luking called state police in August 2019 when almost $32,000 from the police department's vault was missing.
The money has never been found and the State Board of Accounts determined that internal controls and procedures likely attributed to the money being taken.
It was also determined that Luking allegedly misappropriated money that was to reimbursed to the police department from the school corporation to pay for an SRO officer.
Current Police Chief Bob Dunham says his department is now run differently.
Cameras and a computerized tracking system are also being used.
No charges have been filed in the investigation.