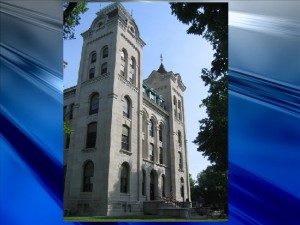 Starting today there is increased security at the Knox County Courthouse.
The new measures have been in the works for some time.  It was in the latter part of 2019 when new equipment was put in including metal detectors.  COVID-19 delayed the start of using the detectors as well as new x-ray machines since Sheriff's Department resources were being utilized for COVID protocols.
Starting today, when entering on the 7th Street door, patrons will go through a metal detector and any briefcases or handbags will be x-rayed.
Items like pocket knives or anything else considered threatening or dangerous will need to be returned to a courthouse visitor's vehicle.  Security personnel won't hold the items.