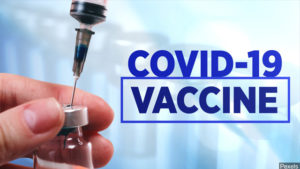 The Martin County Health Department is set to launch a vaccine clinic.
It opens on January 12th and healthcare workers will vaccinate anyone eligible under the state's vaccination roll-out plan.
The clinic will be open on Tuesdays and Thursdays as well as every other Saturday for the month of January.
The vaccine will only be available by appointment.
Martin County officials say there is no cost to the individual;
However, insurance companies may be charged an administration fee.
The vaccine will be available to people 80 years old or older under the state's rollout plan.
It will also be available to first responders and healthcare workers.
A photo id, proof of age, and proof of employment as a healthcare worker will be required.
Hoosier Uplands is offering help for people who want to register.
All you have to do is call 812-849-4447.