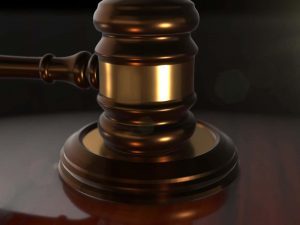 The Indiana Supreme Court dismissed the case against Knox County prosecutor Dirk Carnahan.
The Indiana Supreme Court Disciplinary Commission has been investigating the complaint for the past year.
In May of 2019, former Vincennes Police Chief Dusty Luking filed the complaint after receiving an email from Carnahan.
Luking testified he felt threatened by parts of Carnahan's response.
The Disciplinary Commission reviewed all materials and interviewed witnesses and the final hearing was held in September.
On Monday, the Presiding Hearing Officer exonerated Carnahan in a 15-page opinion.
The court ruled that while the email may have been in poor taste, the context it was sent in was not offensive.
Carnahan sent this statement to First City News:
"I am pleased with the ruling. I am equally pleased that the hearing officer very specifically addressed the facts and evidence in his ruling. I have maintained all along that I violated no rules. This ruling sheds light on the truth. I am hopeful that with this behind us, my office can continue to work to make our community a better and safer place.
Out of respect for the process, I will make no further comment until the Supreme Court has the opportunity to approve this ruling."