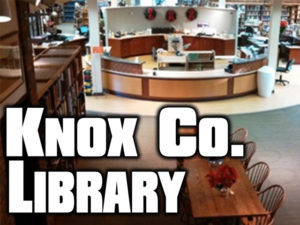 If you're looking for something to do on Friday we have an idea for you.
The Knox County Public Library is hosting Books and Beats.
Friends of the Knox County Public Library are hosting the event.
It features a book give away, live music and other fun activities.
Families will be allowed to have five free books per family.
Library officials say usually this event is held outside, but Friday they're moving it indoors.
They're asking for people to wear their mask.
You can stop by Books and Beats from 10 to 6.
Live music is from 11 to 1.
For more information, you can call the Knox County Public Library.
That number is 812-886-4380.