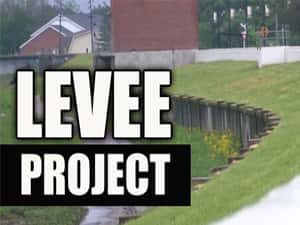 A project in Vincennes is still on track to be completed on time.
Vincennes Utility officials gave an update on the status of the levee seepage project on Wednesday.
They say the project is around 60 percent complete.
Baring unforeseen circumstances, officials say it should be completed by the end of the year.
Officials also say a storm water project on Forbes Road is moving along.
They say installing storm lines near the intersection was the hardesrt part.
That is now complete.
Officials hope to have most of the storm line in by the end of the year.
Paving will begin in early spring.