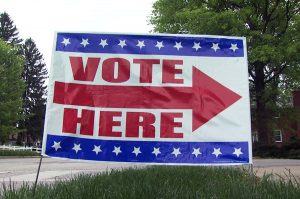 The Knox County Coroner's office is up for election on the fall ballot.
A coroner in Indiana is responsible for investigating and establishing the cause of death of residents in the county.
Republican Karen Donovan is challenging the incumbent because she says she feels she can be a great asset to the community.
She says has some new visions for the office….
Donovan says her experience includes a degree in Surgical Technology and she says she's assisted in 6,000 different surgeries.  She completed her clinical rotation in hospitals in Indianapolis, Evansville and Illinois.  She says she has spent time in the ER and mortuary along with assisting in hospice care…
Karen Donavan faces Democrat Incumbent Brian Hagen in the November 3rd election.