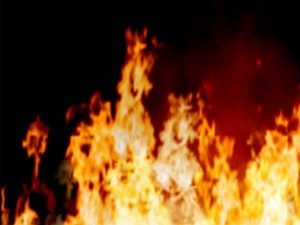 Multiple departments responded to at least five separate field fires in Knox and Daviess Counties on Wednesday afternoon.
In Knox County the incidents were near Edwardsport and in Johnson Township.  In Daviess County the fires were east of Harbstreit Hill and in the far northeast corner near the Daviess/Greene County line.
There were no injuries in the fires.
County wide burn bans are in effect for both Knox and Daviess Counties due to dry conditions. That burn ban has been in effect since late last month.
Also, yesterday the National Weather Service had issued a fire warning due to high winds and the dry weather.
Fire officials remind and warn the public that it extremely dangerous to conduct any type of open burning and it is in violation of the burn bans.