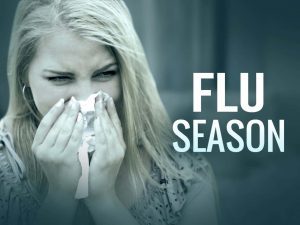 Fall has officially arrived and that means flu season is also approaching.
Health experts say this season could be extra tricky amid the pandemic.
We talked with Knox County Health Officer Dr. Alan Stewart.
He says right now COVID-19 is putting a strain on local hospitals.
There are seven people on ventilators and 10 people have died from the virus in the county.
There's also concern that COVID-19 and influenza symptoms are very similar.
This is why Dr. Stewart stresses the importance of getting your flu shot this year.
Dr. Stewart also says if you think you may have the flu, tests are available.
You can go to the Good Samaritan Clinic on First Street for a test.
Getting this test may help rule out other minor illnesses like the common cold, viral illnesses and COVID-19.
Stewart says the best way to keep your family safe from COVID-19 is still practicing social distancing and wearing a mask.