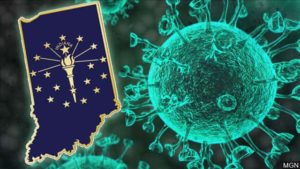 The Indiana State Department of Health is reporting 728 new positive cases of COVID-19.
This comes as just over 7,500 new individuals have been tested.
The state is reporting 10 new deaths today.
This brings the Hoosier state to 3,305 deaths due to COVID-19.
A total of 1.32 million state residents have been tested for the virus.
113,337 of those test results have come back positive.
Tune into Governor Eric Holcomb's Press Briefing this afternoon to receive more updates. To watch, just click here.